Welcome from Director Cofield...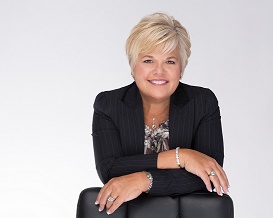 Thank you for visiting the South Carolina State Accident Fund's new website. We are excited to introduce an enhanced web experience for all workers' compensation stakeholders in South Carolina. This new website offers recent news regarding the State Accident Fund, detailed information for injured workers, and more ways to contact the State Accident Fund regarding our services.
Since 1943, the South Carolina State Accident Fund has been the leading provider of workers' compensation insurance in South Carolina. For over 75 years, the State Accident Fund has provided a continuous, guaranteed source of cost effective workers' compensation coverage. Today, we serve nearly 600 employers and 200,000 employees throughout our state.
If you have suggestions on how we can enhance the value or quality of this site, please feel free to contact our office at clientsupport@saf.sc.gov or call us at 803-896-5800.
Our staff stands ready to assist you with any questions that you may have regarding your workers' compensation coverage. We appreciate your service and thank you for all that you do for our great state.
Yours very truly,

Amy V. Cofield, Esquire
Executive Director